October 2020 Dual Licensee Spotlight: Chris Nail, P.E., P.S.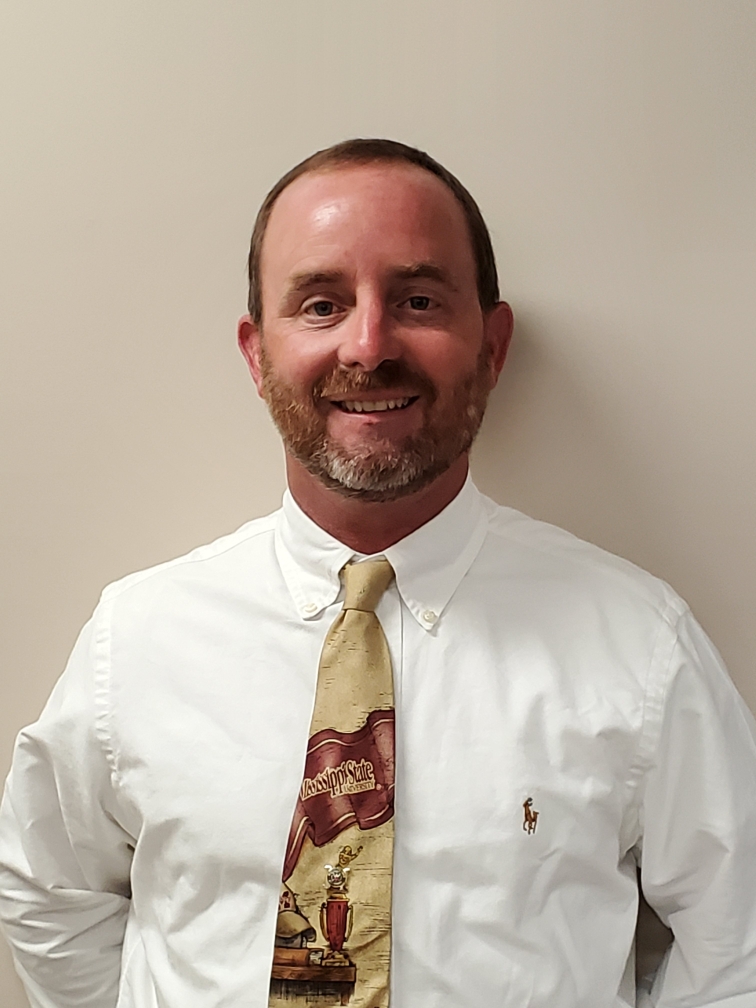 The Mississippi Board of Licensure for Professional Engineers and Surveyors would like to shine a light on dual licensee Chris Nail.  Chris has both a professional engineer and a professional surveyor license.  He received a Bachelor of Science degree in Civil Engineering from Mississippi State University in 1996 and a Master of Science degree in Civil Engineering from Kansas State University in 2009.
We are doubly impressed with Chris and are thrilled that he is our first dual licensee recognition.  Read on for more of our conversation with Chris below:
Q1. Why did you choose engineering or surveying?
"I chose civil engineering because I enjoy designing and building various things, and I also enjoy being outside.  The first 20 years of my career was spent in the MDOT Newton Project Office as the CAD & surveying coordinator, a project manager, and a project engineer.  That experience afforded me the opportunity to work in the office and in the field."
Q2. How long have you been licensed in the State of Mississippi and do you also hold other state licenses?
"I received my Professional Engineer license in 2000 followed by my Professional Surveyor license in 2002."
Q3. What advice would you give to your younger self (HS grad, college grad, etc)?
"I could offer a lot of advice to my younger self.  For high school and college education I would advise my younger self to find a good study group.  Study groups are very valuable because everyone has something to offer and everyone has something to gain.  Teaching others helps you to learn more about the subject because you have to know the ins and outs of the topic in order properly explain it.  In addition, I would advise my younger self to dig deeper into the subjects that I'm studying – whether in school or in my professional career – in order to make sure I fully understand the related concepts." 
Q4. What would you say to young people, who might be interested in STEM careers such as engineering or surveying?
"Engineering and surveying are rewarding careers in many ways.  Both careers involve making the world a better place through design and construction.  Many engineering disciplines and most surveying disciplines involve outdoor work, and that is very nice for those that enjoy being outside.  In addition, engineering and surveying fields typically offer very good salaries which is good for your family."
 Q5. Why is professional licensure important to you?
"Professional licensure is important to me because it insures that practitioners meet an expected standard of performance and protects the safety and welfare of the people of the world.  As licensed professionals we're required to accumulate professional development hours which provide refreshers, introduction to new concepts, and further skill development."