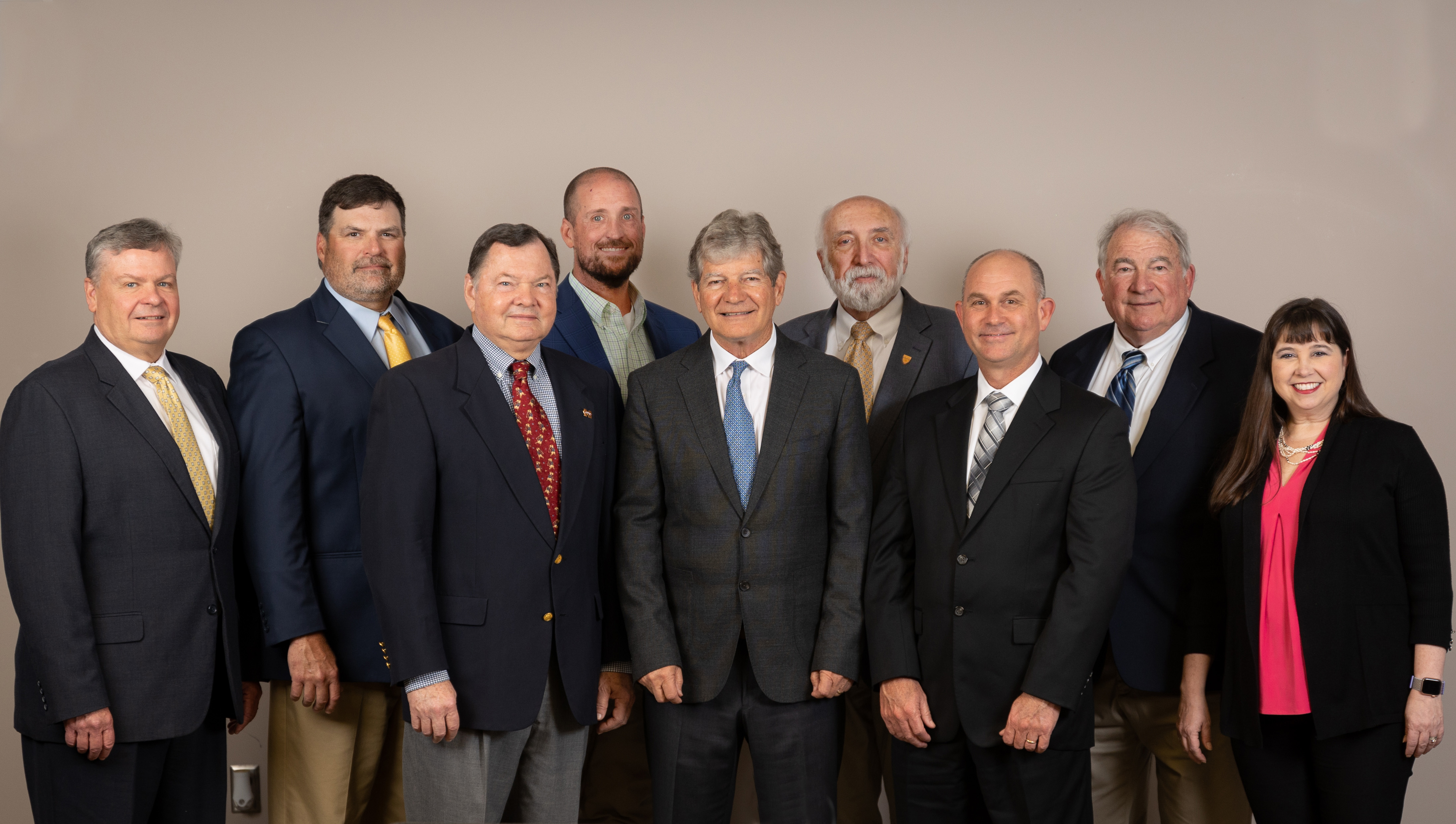 A message from the Board President
I am excited to have the honor and privilege to serve on the Mississippi Board of Licensure for Professional Engineers & Surveyors. I very much appreciate having been appointed by former Governor Phil Bryant to represent the 2nd District Southern as the member for Post 8. On August 17, 2019, I attended my first board meeting. I remember on that first trip from Biloxi to Jackson how nervous I was. I wanted to make certain that I did everything I could to assist in making both the engineering and surveying professions even better professions to be in.
As time has passed and I have attended more meetings, I have quickly learned just how many duties and responsibilities each board member has. Part of this responsibility includes, but is not limited to the following:
Review and consideration of legislation that could potentially affect the engineering and surveying professions.
Review of licensure applications
Investigating engineering and surveying cases for possible violation of applicable rules and regulations
Investigating complaints filed against licensed engineers and surveyors
Working with other similarly related Boards which affect and /or impact the actions of this Board 
Attending meetings hosted by the National Council of Examiners for Engineering and Surveying (NCEES).
Representing the Board at collegiate and community outreach events
Outreach in connection to groups which represent the engineering and surveying professions, such as the National Society of Professional Engineers and National Society of Professional Surveyors as well as others both locally and nationally.
As a board member, I feel that one of our main priorities is to review and make certain that all qualified individuals, who complete an application for licensure and who meet all the necessary requirements, can take the exam(s), which apply to the profession of their choice. For surveyor candidates this includes the Mississippi Section Exam which is currently administered three times per year.
Because people love and care about the integrity of both the engineering and surveying professions, we continually receive submissions regarding possible violations of the Standards of Practice for each profession. Most cases are minor in nature and are merely Standards of Practice violations. There are some cases that are more complex, but thankfully that number continues to be relatively low compared to the total number of licensees. Continuing to go above and beyond the Standards of Practice and making certain you complete your required Continuing Education courses, is something that we highly encourage, as it is more likely to prevent possible violations. We are happy to report that most of you already do these things and we encourage each of you to continue doing so.
The Board Rules and Regulations are currently being examined and revised to ensure that they are consistent with the NCEES Model Laws and Rules. We are excited to report that the Biennial Renewal process is almost complete and that our Rules and Regulations are being reviewed to accommodate that process.
Lastly, we are excited about our continuing outreach efforts which have included attending numerous events statewide  to raise awareness for the engineering and surveying professions. Both Board staff and Members have attended STEM related programs intended  to educate young people about what engineers and surveyors do as well as the need for and pathways to professional licensure.
As a Board we believe that our younger generation will play a vital role in our future, so it is imperative that we continue to educate them on the importance of engineering and surveying  to our local communities, our beautiful state, and this great nation, not to mention the world.
Over the next year, we look forward to having many opportunities to work together to better serve and protect the public health, safety, and welfare of each citizen of Mississippi, and in service to our licensees.
Thank you for the privilege of serving as the President of the Mississippi State Board of Licensure for Professional Engineers and Surveyors for the 2023 – 2024 fiscal year. I am very thankful to be able to work alongside such a great group of hard-working and knowledgeable staff and Professional  Engineers and Surveyors committed to serving as Board Members and all that it entails.
Please continue to call on us as needed.

Patrick Martino, P.S.
Board President 2023-2024
Board Committees: Surveyor Committee - "Drones & Technology" and the "Tackle the tape" Initiative

---
---
Board Members
Board President

Patrick Martino, PS

Biloxi, Mississippi

Post 8, 2nd District, Southern,

Appointment expires 07/01/2021

Board Vice President

Carey Hardin, PE

Starkville, Mississippi

Post 3, 3rd District, Northern,

Appointment expires 07/01/2022

Board Secretary / Treasurer

Joseph E. Lauderdale, PE

Jackson, Mississippi

Post 4, 1st District, Central,

Appointment expires 07/01/2019

Sarah Tracy, PE

Madison, Mississippi

Post 1, 1st District, Central,

Appointment expires 07/01/2020

Blake Collins, PS

Brandon, Mississippi

Post 7, 1st District, Central,

Appointment expires 07/01/2024

Clint Tidwell, PS

Ripley, Mississippi

Post 9, 3rd District, Northern,

Appointment expires 07/01/2026

Bill Mitchell, PE / PS

Gulfport, Mississippi

Post 2, 2nd District, Southern,

Appointment expires 07/01/2025

Dr. Dennis D. Truax, PE

Starkville, Mississippi

Post 6, 3rd District, Northern,

Appointment expires 07/01/2017

Steven A. Twedt, PE

Biloxi, Mississippi

Post 5, 2nd District, Southern,

Appointment expires  05/31/2020