Employment Opportunities
Provided below are links to employment opportunity boards or notifications.  If you have a job opportunity that you'd like for us to share on our website, please send an E-mail with the job details to the agency Staff & Communications Officer. 
Posting of job opportunities is in no way an endorsement by the Mississippi Board of Licensure for Professional Engineers and Surveyors.
---
Local Job Opportunity Listing:
July 5, 2023: The Mississippi Board of Licensure for Professional Engineers and Surveyors (the Board) is seeking applicants for its next Executive Director (ED). 
The ED reports directly to the Board and is responsible for overseeing the day-to-day operations of licensure staff, as well as developing policies and procedures to implement Board actions concerning the regulation of the engineering and surveying professions in Mississippi.  Typical duties include coordinating Board activities, providing oversight for all agency administrative activities, long-range planning, and serving as the Board's liaison with a variety of stakeholders, including licensees, the general public, the MS Legislature, other state agencies, and local, state, and national professional organizations.  A bachelor's degree and management experience are preferred, as well as strong communications, organizational, and administrative skills.  The Board is an agency of the State of Mississippi and is an equal opportunity employer.  Candidates may review the full position announcement and qualifications here https://www.governmentjobs.com/careers/mississippi?keywords=executive%20director.  
---
---
May 9, 2022: Seymour Engineering is seeking applicants for the position of Professional Land Surveyor.  This position will lead the survey crew performing topographic, hydrographic, construction staking, boundary surveys and control surveys using both conventional and GPS techniques.  Train assistants and other tradespersons in the principles of surveying, survey related mathematics and other technical and professional skills, and direct work related to the same.
Responsibilities will include:
Perform boundary surveys to establish legal boundaries for properties.
Perform topographic surveys providing data relevant to the contours of the ground and existing features.
Perform hydrographic surveys to determine channel depths.
Prepare and maintain sketches, maps, reports, and legal descriptions of surveys to describe, certify, and assume liability for work performed.
Develop and maintain client relationships.
Establish and maintain quality control procedures on survey operations.
Manage land surveying projects to meet schedules and budgets.
Proposal assistance and cost estimates for design surveys, topographic surveys, etc.
Verify the accuracy of survey data, including measurements and calculations conducted at survey sites.
Direct or conduct surveys to establish legal boundaries for properties, based on legal deeds and titles.
Record the results of surveys, including the shape, contour, location, elevation, and dimensions of land or land features.
Prepare or supervise preparation of all data, charts, plots, maps, records, and documents related to surveys.
Write descriptions of property boundary surveys for use in deeds, leases, or other legal documents.
Determine longitudes and latitudes of key features and boundaries in survey areas, using theodolites, transits, levels, and satellite-based global positioning systems (GPS).
Coordinate findings with the work of engineering, clients, and other stakeholders.
Qualifications:
Professional Land Surveyor licensure required; Civil PE a plus.
5 years' surveying experience preferred.
Ability to self-start and problem solve common survey obstacles.
Highly competent in complete field-to-finish processing and mapping of survey data.
Proficient with civil engineering software (Civil 3D preferred).
Has commanding knowledge of survey software and GPS.
Previous experience working with Topcon GT and Magnet Field data collection software or similar preferred.
Familiar with TopCon equipment and software.
Interested candidates should email resume to se@seymoureng.com.  No phone calls please.
---
---
February 18, 2022:  The City of Decatur is seeking applicants for the position of Engineer.  This position is responsible for supporting the city's engineering functions and for providing professional engineering support for a variety of city projects.   Minimum qualifications include:
•    Bachelor's Degree in Civil Engineering, or other related engineering discipline.
•    Prior experience as a Civil Engineer preferred
•    State of Alabama certification as a Professional Engineer or willingness to obtain highly desired.
•    Valid driver's license.
The closing date for this listing is March 16, 2022.  Applications can be Emailed to: employment@decatur-al.gov
See attached vacancy announcement for additional details.
---
---
November 3, 2021: The Mississippi Department of Environmental Quality (MDEQ) is seeking applicants for the position of Restore Project Manager.  The selected candidate will move to this position as either an MDEQ Environmental Engineer or Environmental Administrator II depending upon their qualifications.  
Primary functions for this position will include but not be limited to the following:
Conducts all monthly update calls with subrecipients
Participates in update calls with RESTORE Council and US Dept of Treasury
Coordinates with contractors and subrecipients to resolve any issues or requests
Conducts primary DEQ reviews for:

Contractor invoices
Subrecipient pay applications
DEQ invoices/reimbursement requests
Contractor change orders (construction and professional/non-professional services)
Contractors and subrecipients' contracts w/third parties

Conducts secondary reviews for:
Please direct all inquiries and / or send your resume to Kelly Puckett, Human Resources at MDEQ.  Email: kpuckett@mdeq.ms.gov  Office: 601.961.5313
---
---
October 12, 2021: Habitat for Humanity is seeking applicants for the position of Director of Construction Operations.  Please send cover letter and resume to Bridget Steed at bsteed@habitatmca.org or mail to PO Box 55634 Jackson, MS 39296.  Job search opens October 13, 2021
---
---
October 11, 2021:  DeSoto County is seeking applicants for the position of County Engineer.  This position oversees, organizes, and coordinates activities for the DeSoto County Engineering Department which is a division of the County Road Department.  The incumbent works under the direct supervision of the County Road Manager.     A  PE license in the State of Mississippi is required.  A PS license is a plus but not required.  Applications are available online at www.desotocountyms.gov/jobs or by contacting the DeSoto County Human Resources office located at 365 Losher Street, Suite 205A, Hernando, MS 38632. 
The Application deadline is October 31, 2021 at 5:00 p.m.
---
---
September 28, 2021:  Mississippi State University is looking for a new department head for aerospace engineering.  Learn more and apply at the link below:
Aerospace Engineering Professor / Head / Endowed Chair
---
---
June 8, 2021: Rimkus Consulting Group, Inc. is seeking a Civil/Structural Engineer with a Professional Engineering (P.E.) License to provide condition assessment services to a diverse client base in the Jackson, MS area.  Learn more and apply at here.
---
---
November 16, 2020:  Jackson Municipal Airport Authority is currently looking for qualified candidates to fill the following two roles:
Click on the links above to access the employment application and for more detail on the listing.  You can also send your resume to recruiter@jmaa.com and include the applicable job listing in your E-mail subject line.
---
---
October 28, 2020: Millsaps College seeks Adjunct professor positions in their Physics Department for Spring 2021.  If interested, please contact Lydia Lee Maggio by E-mail at lewisll@millsaps.edu or phone at 601-974-1409.
---


Mississippi State Personnel Board
---
---

National Society of Professional Engineers Job Board
---
---


National Society of Professional Surveyors
---
---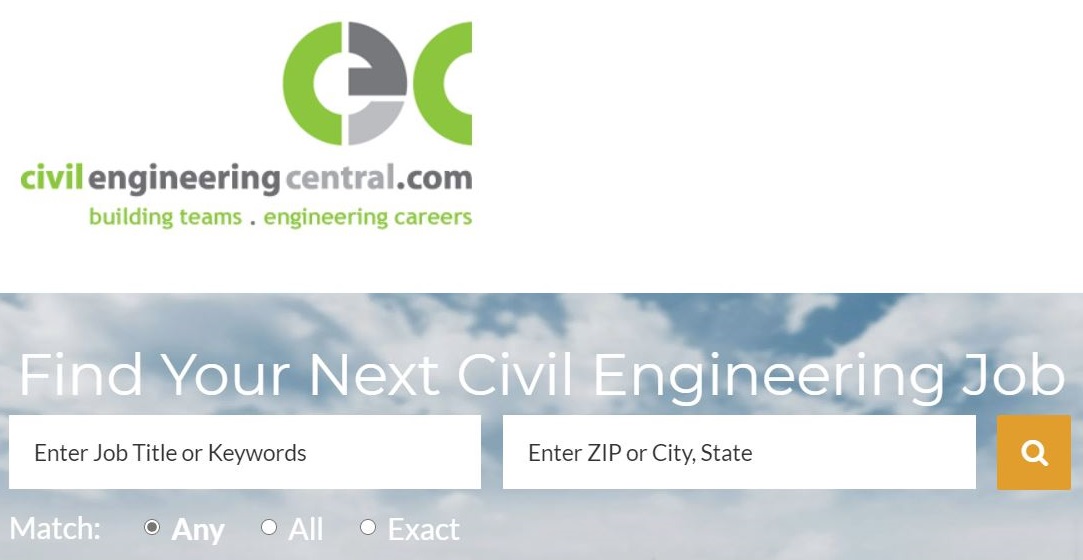 Civil Engineering Central
---
---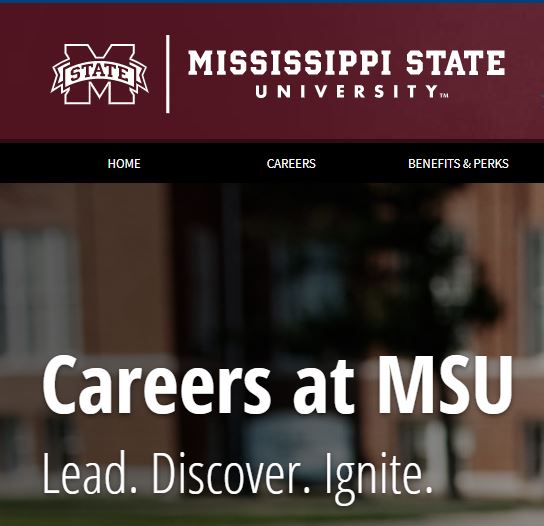 Mississippi State University Careers
---
---


The University of Mississippi Career Opportunities
---
---


Jackson State University Employment Opportunities