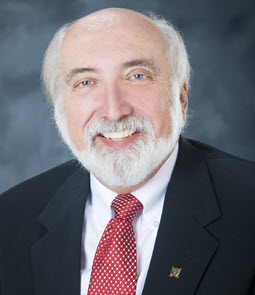 Tue, 10/12/2021 - 00:00
The American Society of Civil Engineers (ASCE) installed Dr. Dennis D. Truax, P.E., DEE, D.WRE, F.NSPE, F.ASCE, as its 2022 president during their annual business meeting on October 7, 2021, as part of the ASCE 2021 Convention.  Dr. Truax accepted the presidential gavel from outgoing president Jean-Louis Briaud, Ph.D., P.E., D.GE, Dist.M.ASCE, in a virtual ceremony.
Dr. Truax recently retired as the James T. White endowed chair, department head, and professor of civil and environmental engineering at Mississippi State University, and the director of the Mississippi Transportation Research Institute, to serve ASCE full-time. 
Truax set the tone for the year in his presidential acceptance speech: one of servant leadership and collaboration.  He stated: "I see individuals in this profession who need help, and ASCE is ready to provide that help.  This is about all of us. Every member of ASCE has an obligation professionally to be apostles, if you want to think of it that way.  It could be advancing their education, it could be advancing their management skills, it could be helping them answer ethical questions, it could be helping them to see a vision for tomorrow that is different from anything they've envisioned so far. It's about helping each civil engineer to be part of a solution that we so desperately need in moving toward the future. That's what makes me excited about this opportunity."
Dr. Truax was introduced to the ASCE membership during the ceremony by his daughters Courtney and Kelly.  
ASCE introduced a very nice video of Dr. Truax.  You can watch it below.